China Tours
China-Silkroad-Travel.com has more than 168 off the shelf Private Multi-city China tour packages to all parts of China. We specialize in customizing or tailor making a package tour according to customers' desires and there's no charge for this service.
Top China Tours
More Details

Destinations: Beijing, Xian, Guilin,Guangzhou,Hong Kong

from: US$

This fun-filled and educational tour is a good combination of the Great Wall in Beijing and modern Disneyland in Hong Kong ,in between the incredible Terracotta Warriors of Xi'an and a relaxing Li River cruise in Guilin with a discovery of tranquilly country town in Yangshuo....
More Details

Destinations: Beijing, Xian

from: US$

Discover ancient cities of Beijing and Xi'an.Walk on the Great Wall,Tiananmen Square,and visit the Forbidden City ,the Temple of Heaven and the Summer Palace in Beijing.Marvel at the Terracotta Warriors,stroll on the original City Wall....
More Details

Destinations: Hangzhou, Yellow Mountain, Nanjing, Suzhou, Shanghai

from: US$

Discover China's most culturally and economically rich Yangtze River Delta-the surrounding regions of Shanghai.Starts with a relaxing lake cruise at Hangzhou,watch a sunrise at Yellow Mountain,visit the ancient capital city of Nanjing and enjoy traditional Chinese at the canal city of Suzhou....
More Top China Tours
China Silk Road Adventure
More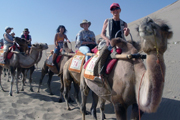 16 Days Silk Road & Northern Xinjiang Tour ( from US$ 2817 )
Destinations:

Kashgar,Kuqa, Bayinbuluk,Turpan,Dunhuang, Xining, Tongren, Xiahe,Lanzhou

11 Days Silk Road Travel from Kashgar to Beijing ( from US$ 1598 )
Destinations:

Kashgar,Urumqu,Turpan,Dunhuang,Xian

10 Days Silk Road Travel from Urumqi to Bishkek via Kashgar ( from US$ 1278 )
Destinations:

Urumqi,Turpan,Kashgar,Torugart Border,Naryn,Bishkek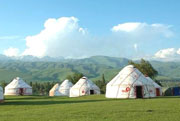 14 Days Xinjiang Picture Landscape with Ethnic Flavor Tour ( from US$ 2580 )
Destinations:

Urumqi, Kanas, Yili, Bayinbuluk, Kuqa, Kashgar, Turpan

23 Days Grand Xinjiang Panoramic Tour ( from US$ 2660 )
Destinations:

Urumqi, Kanas, Karamay, Sarym Lake, Bayinbuluk, Kuqa, Kashgar, Khotan, Turpan

17 Days Silk Road Xinjiang Adventure ( from US$ 2350 )
Destinations:

Urumqi, Kanas, Turpan, Korler, Kuqa, Aksu, Kashgar, Urumqi, Dunhuang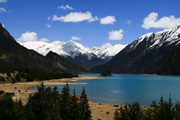 10 Days Himalayan Express ( from US$ )
Destinations:

Chengdu, Lhasa, Tibet, Xining

14 days China Impression ( from US$ )
Destinations:

Beijing, Xian, Lhasa, Chongqing, Yangtze Cruise, Shanghai

10 Days Lhasa to Kathmandu ( from US$ )
Destinations:

Lhasa, Gyantse, Shigatse, Mt.Everest Camp, Kathmandu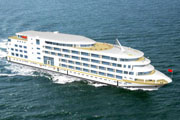 25 Days Grand China Tour ( from US$ )
Destinations:

Beijing, Xian, Yangtze Cruise, Chongqing, Chengdu, Lijiang, Shangri-La, Kunming, Guilin, Hangzhou, Shanghai

13 Days The Back Roads-Hong Kong To Beijing ( from US$ )
Destinations:

Hong Kong, Guangzhou, Chongqing, Dazu, Yangtze Cruise, Xian, Beijing

12 Days Yangtze River & Cultural Delights ( from US$ )
Destinations:

Beijing, Xian, Chengdu, Chongqing, Yangtze Cruise, Shanghai