Museums of Kazakhstan
The Central State Museum of the Republic of Kazakhstan
The Central State Museum of the Republic of Kazakhstan was established at the beginning of the 1930's in Almaty. The current building dates to 1985 and hosts four large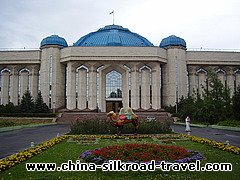 exhibition halls, covering hundreds of unique Kazakh exhibits including spiritual and cultural material describing the thousand-year history of the country.
Location: 44 Samal-1
Tel: (3272) 644650, 642200, 645577
The A. Kasteyev State Museum of Arts
The State Arts Museum named after A. Kasteyev includes over 20 thousand exhibits in its collection (painting, graphics, sculpture, theatre, and decorative art).
It is a member of ICOM, the International Confederation of Museums.
There are fourteen permanent, temporary and traveling exhibitions.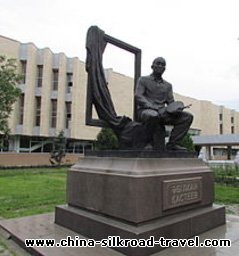 The Museum's acquisitions began in 1935-36, when the Russian Museum and the A. S. Pushkin Museum of Fine Arts donated 200 works by Russian and Western masters. The Museum's collection traces the art history of the East and West from ancient to present times.
Location: 30a Satpaev Str.
Tel: (3272) 478356, 478249
The State Museum of National Musical Instruments
The State Museum of National Musical Instruments was created in 1980. It is one of the cultural sights of "The Southern Capital". Kazakh musical instruments have been collected in the Museum from all regions of Kazakhstan, as well as from the CIS countries and other parts of the world.
The collection includes personal dombras of poets, zhyrau and composers, such as: Abai, Zhambyl, Makhambet. Amre, Dina and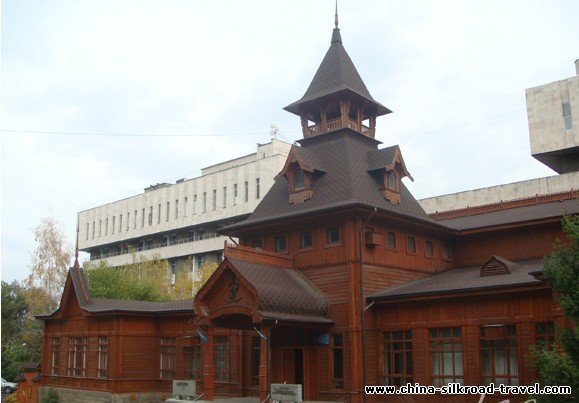 other figures of the musical arts.
The Museum is located in a traditional Russian wooden building, dating to 1907.
Location: 24 Zenkov Str.
Tel: (3272) 916326
The Archaeological Museum of the Kazakhstan National Academy of Sciences
Set up in 1973, the Museum includes four exhibitions illustrating the development of civilization in Kazakhstan from the ancient period up to the late Middle Ages.
The exhibition demonstrates the continuity of Kazakh culture and traditions.
A statue of Zhambyl Zhabayev, a well-known Kazakh poet, is located in front of the Museum.
Location: 44 Dostyk Avenu
Tel: (3272)918585
Silk Road & Central Asia
Caucasus Travel
Contact Center
xinjiangtravel@hotmail.com
silkroadtrip@hotmail.com